Dam: SC Siestadream-E Carupita n 23
Isä/ Sire: CH Lucas Sibaris *RU ny 24
Pentueen sukutaulu/ Pedigree of the litter
Pennut luovutusiässä 1.2.2011 lähtien




Raam on varattu / Raam is reserved D. S-H.

Roos on varattu E.S/ Roos is reserved E.S.


Ruth on varattu Miia Muhonen kissala FI*STAR-TIGERS Ruth is reserved Miia Muhonen Finland gattery
FI*STAR-TIGERS

Nämä pennut ovat kerrassaan ihania luonteiltaan. Rohkeita, ihmisrakkaita, hurjia, uhkarohkeita ja keksiliäitä.
Ruth 11 weeks 26.1.2011
R-boys 11 weeks 26.11.2010
Kittens 7,5, weeks 1.1.2011:
Raam boy Roos boy Ruufus boy
Rafael boy Ruuben boy Ruth girl
Roos and Ruufus 7 weeks 25.12.2010
R-kittens 5½ weeks -video and photoalbums 17.12:
Raam boy Roos boy Ruufus boy
Rafael boy Ruuben boy Ruth girl
Roos & Raam 5 weeks 15.12.2010 - video
R-kittens 4 weeks 5.12.2010: Ruth girl Raam boy Roos boy
Rafael boy Ruuben boy Ruufus boy

R-kittens 3½ weeks 5.12.2010:
Ruht girl Raam boy Roos boy
Rafael boy Ruuben boy Ruufus boy
R-kittens two weeks 25.11.2010: R-kittens and Carupita-video
Ruth girl, Raam boy, Roos boy,
Rafael boy, Ruuben boy, Ruufus boy

Rafael on varattu Emma & Kasper Braskén
Rafael is reserved Emma & Kasper Braskén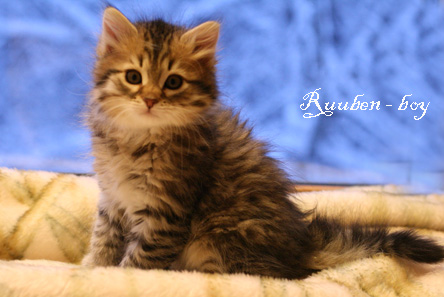 Ruuben on varattu T.V. Järvenpää
Ruuben is reserved T.V. järvenpää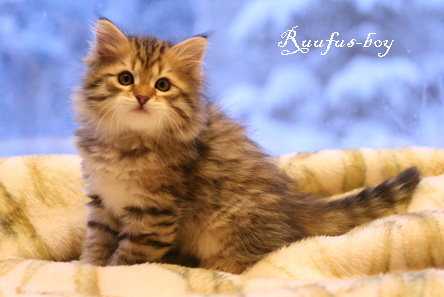 Ruufus on varattu Amurin kissalaan
Ruufus is reserved Cattery FI* Amurin